HEY here are my hourlies! I had a real busy week, so I didn't get to post them until now...

I was feeling adventurous, so I tried to like do some weird thing where I shifted styles each panel? I don't know, it didn't really work out but I had fun!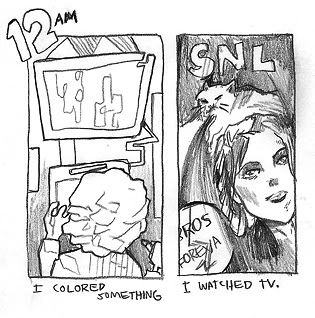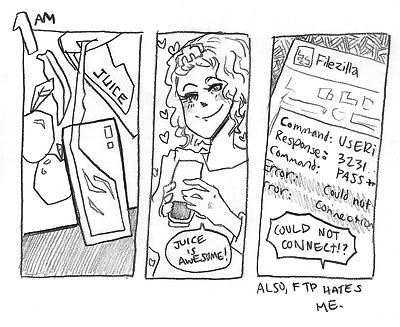 and then I feel asleep!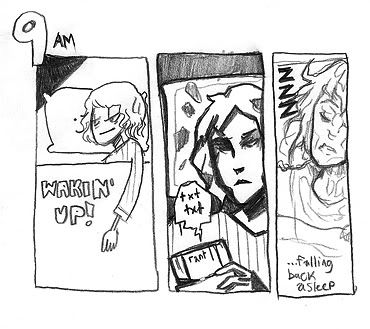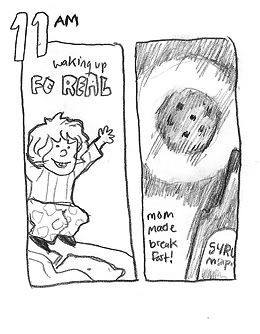 p-pancake....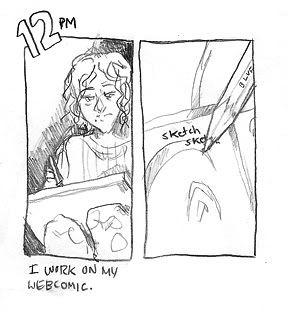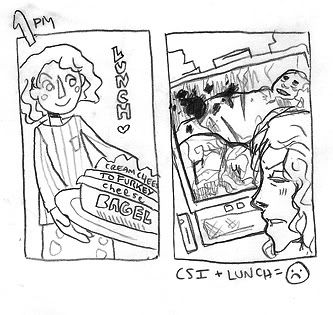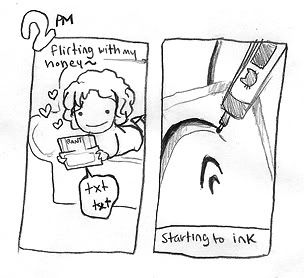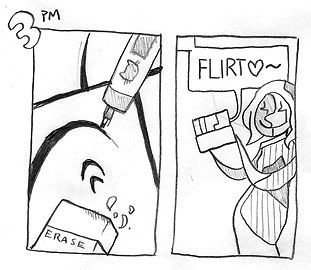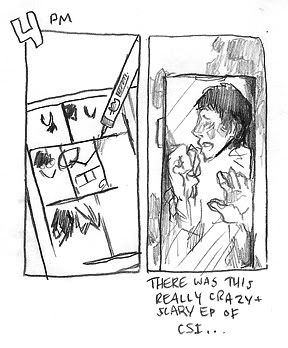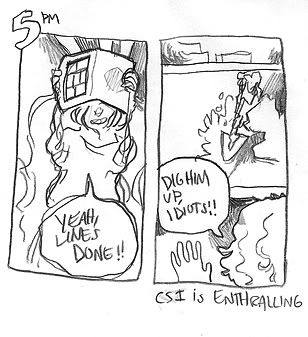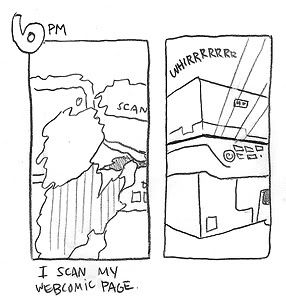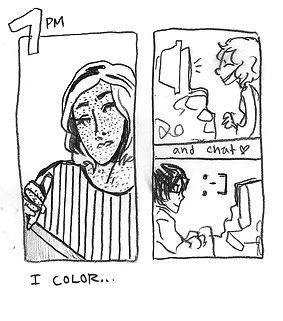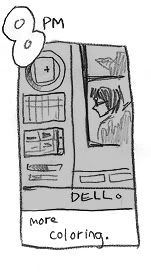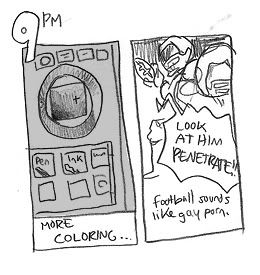 and THENnn it was bed time, and it was dark, so no more comics...
And in case you were wondering, that thing I was coloring for however many hours totally got corrupted the next morning, and all that work was for NOTHIN'




also my friend is being a total jerkface and also a wimp, and is making me post her comics for her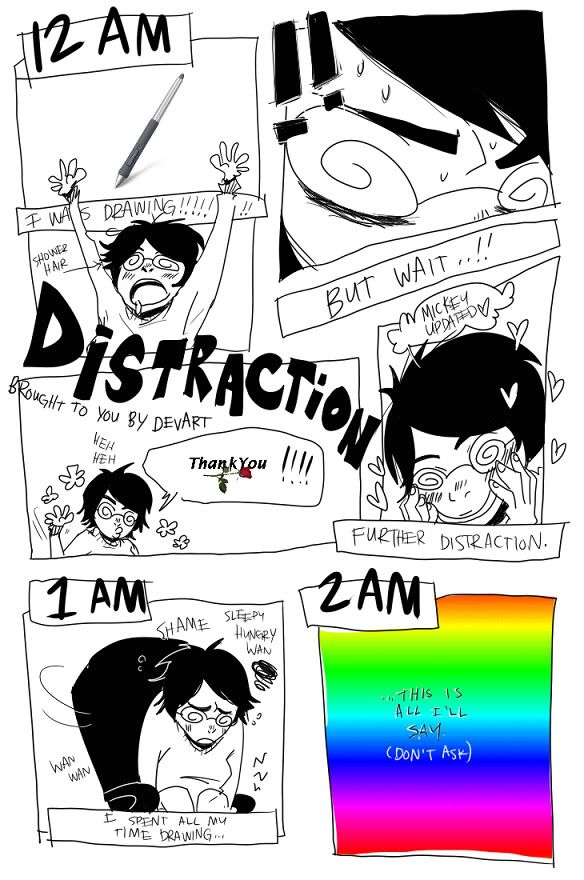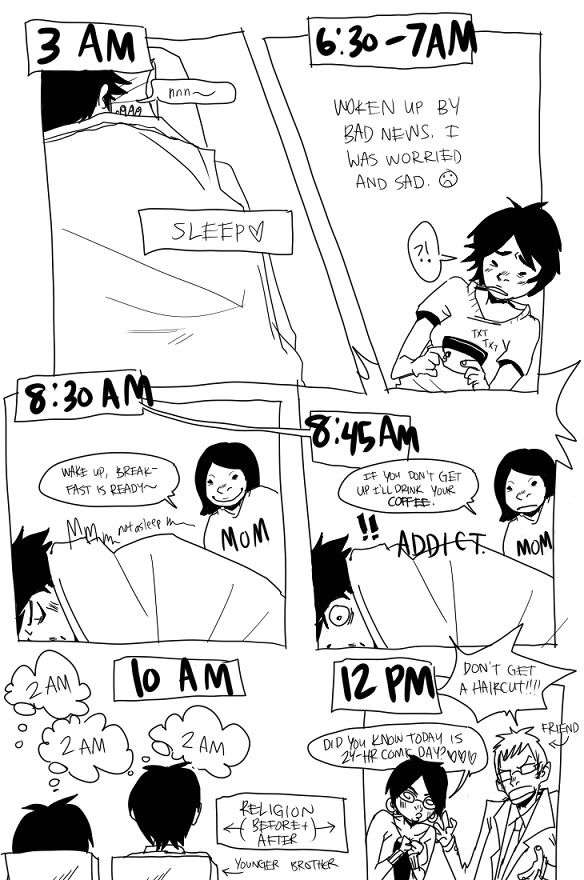 oh Nicole, SO SHY
_________________