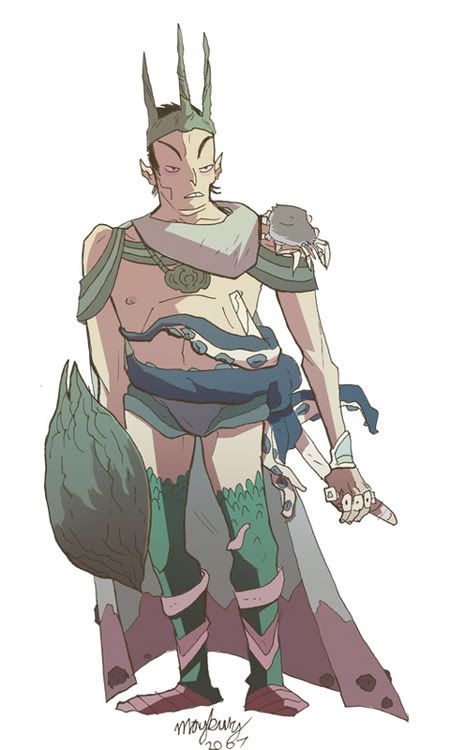 Character: Namor, the Sub-Mariner
Publisher: Marvel Comics
Artist: Paul Maybury
Point/Counterpoint Reviewers: Vito Delsante and Joel Priddy
Vito Delsante: Oh, Prince Namor…are you the pale imitation of Aquaman? Or is it the other way around? Both debuted in the Golden Age, with Namor (aka the Sub-Mariner) taking the edge by two years (1939, as opposed to 1941). On a power level, you gotta love Aquaman more…the guy can talk to fish, and as cheesy as you all think that is, you know, at some time in your life, you looked at a fish tank and said, "doot doot doot doot doot" in an attempt to communicate…but I digress…
Joel Priddy: Okay, first off, Vito is way off base. The Sub-Mariner's powers are much cooler than Aquaman's. Beyond the whole undersea thing, Namor can fly, bounce bullets off his bare pecs, tear up suspension bridges with his hands, and make Sue Storm think thoughts that she won't share with Reed. Sure, Aquaman can talk to fish, but what do fish have to say? The smartest animal in the sea is probably about as brainy as a dog, which means you're not going to get conversation beyond the level of what's good to eat, what's good to smell, and what's good to hump. Namor isn't going to waste his time chatting with puffer fish. Not when he can whip out a golden conch shell and call up some Kirby Sea Monsters!
But, more importantly for our present purposes, Namor is also a better-designed character. Aquaman is a super-hero with a sea-theme. Namor is a creature from another world. He hails from the earliest days of super-hero comics, before the mold had hardened too thoroughly, and, so, reflects visual influences beyond the circus-tights of Superman and his legions of imitators. Bill Everett drew on Classical Mythology and fantasy pulp magazines like The Argosy to create a character who is not meant to be another aspirational exemplar of the clean-cut American male. Namor is a study in contrasts: an undersea prince, he sports Hermes' ankle-wings; he is exotic, with his slick dark hair, elfin ears, and arched, feminine eyebrows, but his fey appearance is contrasted with the lusty personality of an enthusiastic brawler. And, of course, there's the anti-hero thing. The guy will save New York from the Nazis, only to tear up it apart himself. It must have felt a little dangerous to identify with Namor back in '39.
Delsante: Paul Maybury did a pretty cool redesign here, almost taking Namor and making him, literally, one with the sea. The octopus arm for a belt…the crab shell as a part of his armour…what makes this so dynamic is if you take it one step further and imagine the armour as…ALIVE! The sea is literally protecting its king (or Prince, in this case)!
Priddy: This is a beautiful drawing. I'm not sure how much sense it makes to wear an octopus for a belt, or to rely on a spider-crab as shoulder armor, but then again, I know it doesn't make any sense for an aquatic humanoid to be able to fly via little tiny feathered wings on his ankles. It looks cool, and it looks like it would be off-putting to surface-dwellers (if for no other reason than because this armor can't possibly smell too good), and it looks like Namor couldn't give a fig. And I think that sort of belligerent peculiarity is a big part of Namor's historical appeal. Certainly, we wouldn't want to see Namor dressed like this all the time, but can you imagine him showing up for an address to the U.N. in this get-up? Would that not rock?
Which brings me to my reservations with this design: It's about the sea, and nuthin' but the sea. Must all land-based superheroes gird their loins with badgers and oak leaves and clods of dirt and say things like "By the rolling prairies of my forefathers!" and "Echoing Earthquakes!" whenever they're surprised? I mean, we get it, you're from Atlantis. That's why we asked you to wipe your feet before coming in. You're dripping everywhere!
Delsante: The practical aspects of super hero costumes can be thrown out the window here because let's face it…we're talking about a prince of Atlantis…there's no such thing as looking at his apparel and wondering what the "real world applications" of it would be. There's no need for it.
Priddy: The whole reason Namor is such a superior character to Aquaman is that he has more to him than just a sea-theme. My scenario of Namor wearing this too the U.N.? It would be the equivalent of wearing a T-shirt reading: We're Here, We're Aquatic, Get Used to It. And while that might be fun/valid as a statement, it's pretty boring as an identity.
Delsante: In Paul's Namor, he puts the fantasy aspect back into a denizen of the deep and makes him one with his environment. And as much as I love the fancy black jumpsuit, when you think about it, why is this guy ever wearing pants? He doesn't need to (as shown in B. Clay Moore and Jeremy Haun's excellent Battle Hymn). But Paul's design makes sense…it doesn't need to be practical. It is exactly what you'd expect him to wear, especially a character as proud as Prince Namor.