To conclude Supergirl Week, we wanted to link a few more of our favorite entries from the Draw Supergirl meme (which is still going!), and as a very special treat, Ross Campbell, whose earlier design struck a cord with all our reviewers, has created another fantastic Supergirl, and P:R regular Joel Carroll sent us his incredible last minute entry.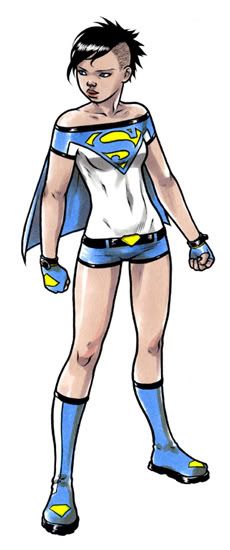 Ross Campbell
, Rochester, NY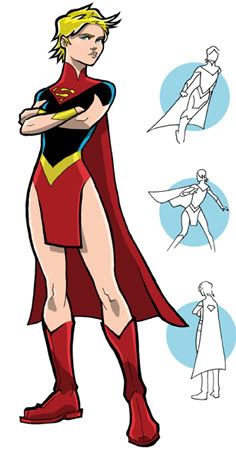 Joel Carroll, Orlando, FL
15 More Supergirls!
1 – 2 – 3 – 4 – 5 – 6 – 7 – 8 – 9 – 10 – 11 – 12 – 13 – 14 – 15
And that's it for Supergirl Week! The Project: Rooftop gang had a great time teaming up with Super. Girl., and we all had a blast reviewing the fifteen redesigns. Jessica Plummer's comprehensive look at Supergirl's past costumes, A Supergirl Costume Retrospective: The Good, the Bad, and the Booty Shorts is still available, and will remain (like all the other useful articles over there) as a resource for creators and fans. Thanks to all the new sites, blogs, and forums that got in on the fun by linking P:R, S.G., and Girl-Wonder, and talking about their favorite Supergirls from the week. Thanks also to the amazing artists who took time out of their lives to explore what Supergirl means to them. For us, events like this that celebrate the creativity, unity, and fun involved in superhero comics serve only to strengthen the industy and remind us of why it's so great to be a part of it.