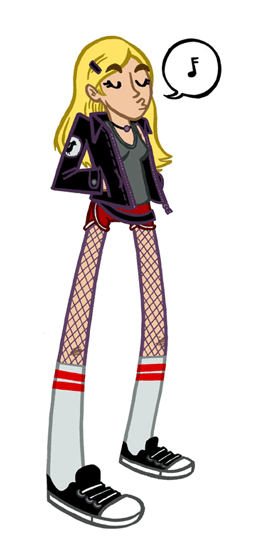 Character: Black Canary
Publisher: DC Comics
Artist: Maris Wicks
Reviewer: Dean Trippe
A sexy superheroine with a sonic scream, Black Canary has seen her fair share of costume changes over the years, but is best known for her blonde hair, black suit, and fishnets. Maris has retained all of those attributes in this styling redesign. Since a 1980's revision, Black Canary has been a legacy character, with the mantle passing from mother to daughter. Since the current Canary's a grown woman (and supposedly about to is marry Green Arrow), I think this design makes the most sense as a next gen character. I could really see a character with this vibe working well on the Teen Titans, or kicking around the BC/GA books. I especially love the sneakers and jacket (dig the patch).