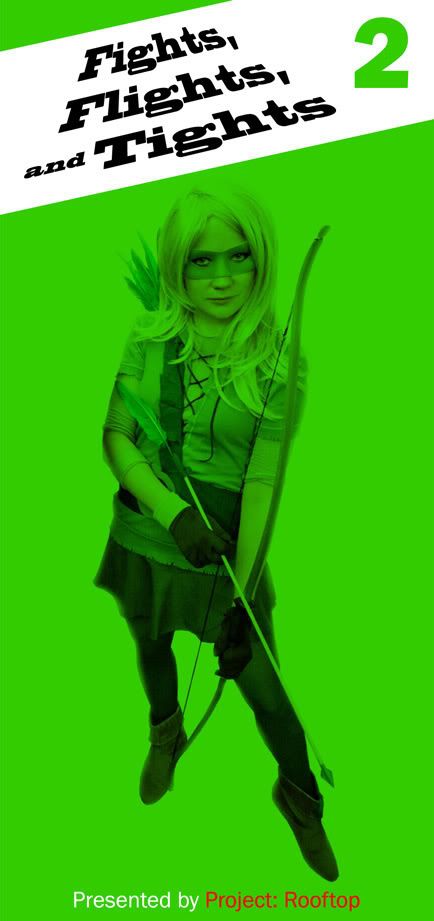 Break out your sewing machines, kids, it's that time again! Project: Rooftop, the only site dedicated to presenting the finest in innovative crime-fighting fashion, is announcing its second annual costume contest: Fights, Flights, & Tights 2!
Entering the contest couldn't be simpler, all you have to do is wow us with a cool, original costume that redesigns a classic superhero or villain. Take some photos and send them to tights@projectrooftop.com along with your name, age, and website (if any) by October 21st, 2007. The best entries will be featured on our site, and the first prize winner will receive an original sketch of their design by our own Dean Trippe!
Last year's winner and top entries can be seen here. Here's Dean's rendition of this year's promotional example, Green Arrow by Allyson Shaffer!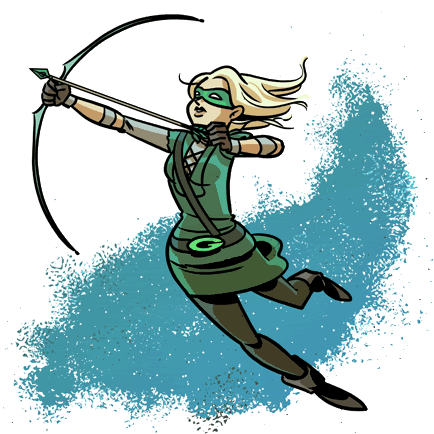 The deadline for entries is October 21st, 2007, so get cracking!
For further information, contact:
Dean Trippe & Chris Arrant
editors@projectrooftop.com
http://projectrooftop.com